What is a Subdivision & How It Affects Landed Properties
sevensgroup
March 03, 2023
---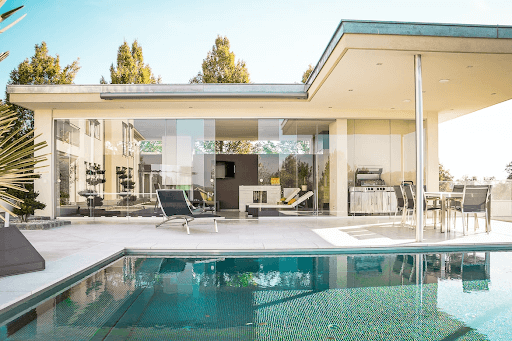 Subdividing your land is one of the most common methods when it comes to fully realising the potential of a piece of land. Subdivision is easier said than done, therefore it is crucial not to rush into it. This article will lay out the key information if this is a strategy that might work for you. In a land-scarce Singapore and with increasing construction costs, it is common that every developer wishes to fully maximise the use of their acquired land.
What Does Real Estate Subdivisions Mean?
A subdivision is an act of dividing one piece of property or land into several lots, to simply define it. It's a typical practice in real estate development to divide a parcel of land into two or more. There are two types of subdivision in Singapore. The former refers to Land and the latter refers to Strata. For the purpose of this article, we will be focusing on the former.
Each new lot gets its own land title when the land is successfully subdivided. Every land parcel in Singapore is uniquely identified by a lot number. This identifier has two components, namely the survey districts Mukim (MK) or Town Subdivision (TS) number and the lot number. If you're geeky enough, you can read more here. The municipal government controls if and how this can occur. Various subdivision-related laws apply in different places depending on where you're creating.
Prior to subdividing, you must ensure that your land has the potential to be subdivided. For example, if you have an intention of purchasing a land and subdividing it to a pair of semi – detached homes, you must be certain that you have sufficient frontage (16 metres) and a minimum land size of 400 square metres (each semi – detach occupies 200 square meters, minimally). These plans must  then be submitted to the local authorities for approval before you may subdivide a property. 
There are other considerations that you should make in addition to the legal one. Let's now consider the benefits and drawbacks of subdividing a property.
The Advantages of Subdivision
Subdivision may provide a number of advantages.
1. Possibility of Greater Profits
The potential to improve and enhance the land's value, efficiency and profitability are some  of the justifications for choosing a subdivision. This can also be done in a variety of approaches.
For example, you may construct several structures to appeal to various renters or purchasers. Alternatively, you may divide the land in half, build two homes, live in one and sell the other for a decent profit (essentially living for "free")..
Of course, before making any judgments, you'll need to make precise estimates. But broadly speaking, if done well, subdivisions may generate greater revenue.
2. Enhance Property Portfolio
When you purchase a plot of land, you'll be concentrating on a single construction. There is nothing incorrect with this. Nevertheless, it can reduce the potential of your portfolio.
You may create new homes on those various land pieces by subdividing them. As mentioned earlier, you may create several homes to diversify your holdings and potentially cater to a wider buyer pool.
3. Subdivisions Can Help Property Investors Raise Cash Flow 
Success in real estate development depends on having adequate cash on hand. You never know when you'll have to respond quickly. In addition, the goal of investing is to establish reliable income sources.
Even if you intend to sell your developments at some time, strive to make as much money as you can from them.
Your working capital can be greatly enhanced by subdivisions. Any debts that could be impacting your profitability might be paid off by selling off homes or land parcels.
The Drawbacks of Subdivisions
A subdivision may be useful, but not every scenario calls for one. It has a number of difficulties that may not be worthwhile investing your time and money in.
1. You Could Expense Unexpected Money
In some instances, obtaining subdivision permission can be a time-consuming and expensive procedure. You could still have nasty surprises even years later.
There may also be requirements for new sewer, electrical connection and opening of public and/or private roads for extra entrances into new housing dwellings, additional landscaping and the like. In addition, there are also development charges that you will need to factor in. You can read more about development charges and how they are calculated here.
2. Longer Lead Times for Projects
Compared to a 1 to 1 redevelopment which may not be as tedious, subdivisions take significantly longer to accomplish. To start, there is a lot more paperwork required and the relevant authorities will generally have more comments and inputs.
Therefore it is natural for your development to require additional time and effort.. As a result, you should always add a sufficient time buffer and set aside a sum of money due to unexpected delays or other unforeseen circumstances.
3. Subdividing Large Properties May Lower Their Value
Consider dividing a tract of land and constructing a sizable residence on one of the halves. You sell the other lot to cover the expenses.
Even though it might be prudent financially, doing this can cause your home's value to decline. With less surrounding acreage, it may also put a dent in the number of potential purchasers, especially those who love larger plots of land. This implies that you would have to forgo long-term financial gain.
Think About Your Options
As you'll see, certain developers may find success with subdivisions. However, this does not always make it the optimal tactic in every situation. A different approach can work better based on the needs of your project.
Discover Luxury Homes Built By An Award-Winning Developer
Sevens Group is a leading real estate development company with a proven track record of more than 10 years in the industry with over 100 landed developments completed to date. Sevens Group is consistently committed and passionate to developing superior quality standard, modern, and state-of-the-art real estate projects.
Looking for your dream home? Contact our Developer Sales Team today and they will be happy to be of service. In the meantime, keep your eyes peeled for our next article.
---