Landed House Viewing: 8 Things To Look Out For
sevensgroup
February 24, 2023
---
Owning a landed home in Singapore may seem like a distant dream, but for those who have amassed substantial savings over the years, it's a viable option to consider. A landed home can be a valuable investment for financial purposes, or a prized residence for many.
However, the process of buying a landed property is not straightforward. There are several variables to consider carefully before making a decision, particularly given the high upfront costs and ongoing expenses. To ensure you are fully informed and aware of your obligations, it's important to know what to look out for when viewing a landed property in Singapore.
Take a closer look at the building's structure
Be careful to inspect the exterior of the house by walking around it. Check the walls for moisture and tiny fractures, the roof for weak or absent tiles, and the gutters for damage. Ask inquiries to learn the reason for any problems you see so that you can estimate potential cost and not be blindsided upon purchasing. This can save you a significant amount of time, money, and stress in the long run.
In order for a professional to perform more extensive examinations, you should always get an independent property inspection performed if your offer is approved.
Observe and inspect the house surroundings
When observing and inspecting the house surroundings, it's essential to pay attention to the landscaping, including the condition of any trees or shrubs on the landed property. Other key aspects also include retaining walls, PUB drainage, underground MRT stations, and power stations. Additionally, over growing or dying vegetation could be a sign of neglect, and large trees near the house could pose a risk to the house foundation or roofing.
By taking a comprehensive approach to observing and inspecting the house surroundings, you'll be better equipped to identify any potential issues or areas of concern. All such conditions would affect the rebuilding that buyers want to consider. 
Multiple Visits for a Comprehensive House Inspection
It's advisable to visit the house more than once if at all feasible, even in a market where things move quickly. You are more likely to discover possible issues the more frequently you see a place.
For a better understanding of how the sunlight, activity, and outside sounds fluctuate throughout the day, we advise visiting the landed property two to three times at various hours. The gorgeous, peaceful street you observed at 11am can turn out to be a crowded primary commuting route by 6pm.
Verify the specific land that the property includes
One of the first steps in verifying the land that comes with the property is to obtain a copy of the land title. The land title will provide detailed information on the exact boundaries of the property, including any easements or other restrictions that may affect the land's use. You can obtain a copy of the land title from the Singapore Land Authority (SLA).
Before making a decision to purchase a landed property, verifying the specific land that the property includes is an essential step in Singapore. By doing your due diligence and obtaining the necessary information and documents, you can avoid any potential legal issues and ensure that you're making an informed decision.
Consult the real estate agent
While the property developer or seller may provide the survey plan, it's still a good idea to consult with a real estate agent to ensure that you're obtaining accurate information and navigating the property purchase process effectively. A licensed and experienced real estate agent can provide valuable insights and guidance to help you make a successful landed property purchase in Singapore.
In Singapore, landed properties are subject to strict zoning regulations and planning restrictions, which can affect how the property can be used or developed. You can obtain information on these regulations from the real estate agent.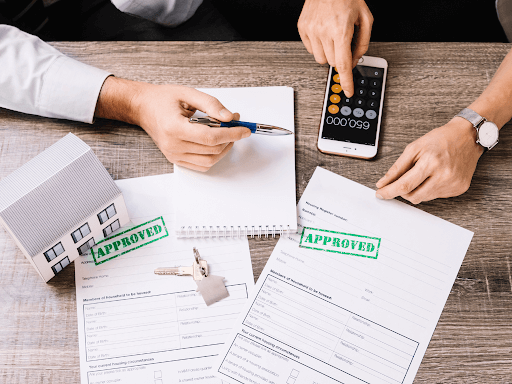 Inspect the house systems
It's important to check the condition of the plumbing, electrical, and HVAC systems. These systems are essential for the proper functioning of the house, and any issues or defects could lead to costly repairs or safety hazards.
Finally, it's also important to inspect the fire safety systems, such as smoke detectors and fire extinguishers. Ensure that these systems are in good working condition and are located in the appropriate areas of the house.
Look into the neighbourhood amenities
Exploring the neighbourhood for at least 30 minutes is an essential step in the home-buying process. This allows you to determine the accessibility of amenities like parks, schools, transportation hubs, cafes and neighbourhood malls. To get a better sense of the area, visit it on both weekdays and weekends, during rush hour, and after nearby establishments close.
Transportation – Singapore has an excellent public transportation system, so it's important to check the accessibility of the property to public transport links such as MRT stations, bus stops, and taxi stands. This will ensure that you can easily commute to work, school, or other destinations.

Schools – If you have children or plan to have them in the future, it's important to consider the quality and proximity of schools in the area. Singapore has a wide range of schools, from international schools to local institutions, so be sure to research and check for the availability of schools in the neighborhood.

Healthcare facilities – Access to healthcare facilities is essential, so it's important to consider the availability of hospitals, clinics, and pharmacies in the neighborhood.
By taking the time to consider these neighbourhood amenities, you can ensure that you choose a landed property that aligns with your lifestyle and meets your needs.
Discover Luxury Homes Built By An Award-Winning Developer
Sevens Group is a leading real estate development company with a proven track record of more than 10 years in the industry with over 100 landed developments completed to date. Sevens Group is consistently committed and passionate to developing superior quality standard, modern, and state-of-the-art real estate projects.
Looking for your dream home? Contact our Developer Sales Team today and they will be happy to be of service. In the meantime, keep your eyes peeled for our next article.
---